Helping create leaderful teams
We help create meaningfully connected and high-performing teams.
Find out how
Aligning impact with intention
Too many teams and organizations are implementing well-intentioned workplace initiatives that are unfortunately falling short of (sometimes fully missing) their desired impact.
At The Ally Co., our work is aimed at helping solve the leadership and culture problems that exist within the 'intention vs. impact' gap – where the most meaningful opportunities for change exist.
The intention vs. impact gap
Our transformational impact model
Today's leadership and culture models focus more on the symptomatic pain points of work such as engagement, satisfaction, and confidence. This results in decision-making that is based on the assumptions and perspectives of a few (usually the leaders themselves).
Our Transformational Impact Model offers a different lens which focuses more on the systemic, relational, and transformational aspects of work-life. Borne from a human-centred and systems-conscious framework, our model places the right use of power and ethical leadership as core drivers of truly meaningful experiences.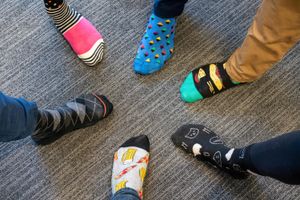 Our team
We are a collective of entrepreneurs, consultants, coaches, facilitators, and instructors who share a vision for a more meaningfully connected world.
Meet our team
Our mission
To transform the role and impact of leaders and workplaces by helping them to cultivate the awareness, willingness, and skill to shape a kinder future.
Explore our offerings